Vinyl Pressure cleaning is an art. Westchester, Putnam, and Dutchess counties are our canvas.
For the past twenty years, we've been the premiere, trusted pressure cleaning company for vinyl and wood homes in the greater New York area.  Our clients know who to call to clean the algae, mold, and grime build-up on their home.
The exterior of your vinyl sided house is susceptible to many enviromental effects. They facilitate the growing of mildew, fungus and mold. This is a problem for Westchester homes, as failure to annually pressure wash clean your vinyl siding will allow the appearance of your home to be unsightly, lowering the value of you biggest investment!
We're owned and operated by pressure cleaning specialists.  This means we don't dabble in pressure washing "on the side."  Our careful vinyl home estimates and pressure wash treatments leave us uniquely qualified to maintain your home's value.  Quality pressure washing is our main concern.
Since powerwashing of a vinyl house is  affordable, it's a great way to restore and bring back the new look.
Westchester Power Washing is a professional service with over 22 years experience. In doing so, we've become the foremost expert on cleaning exterior vinyl siding of houses and homes.  Powerwashing vinyl siding has become our main focus & specialty offering timely, trusted, and quality customer service.
Before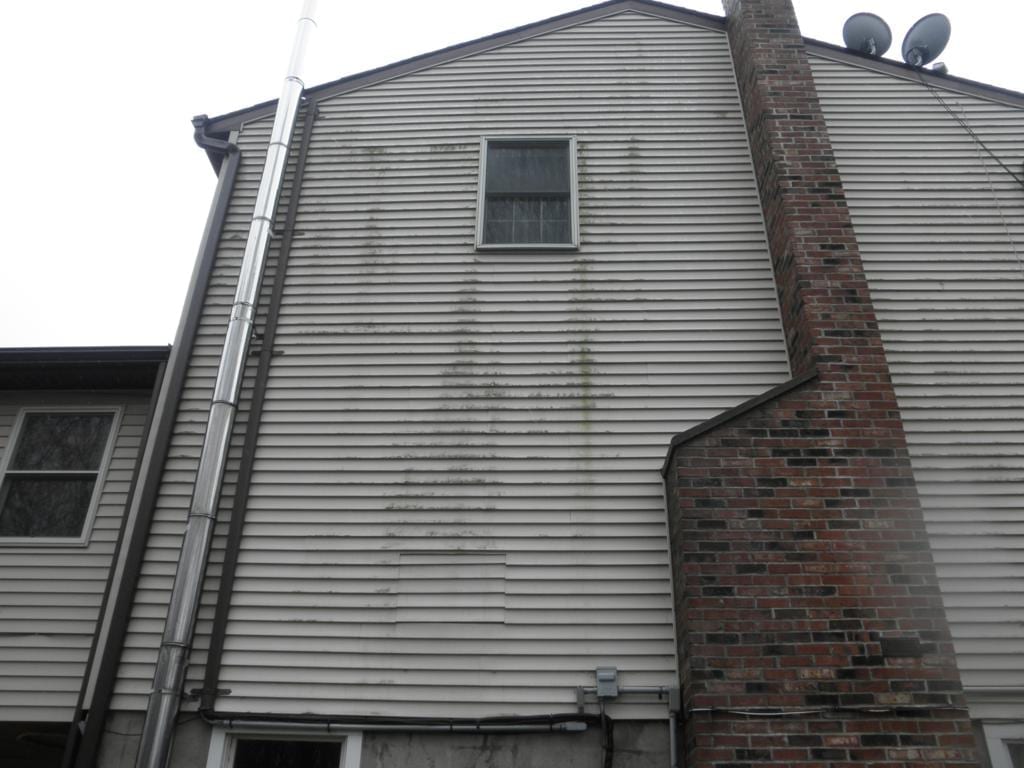 -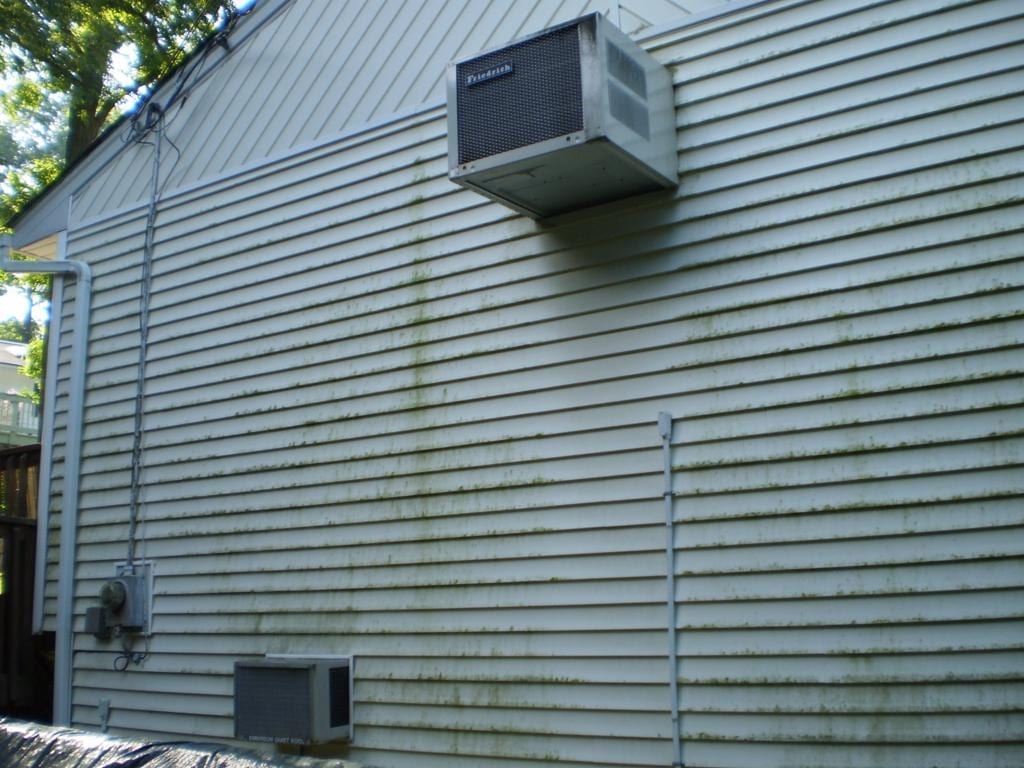 After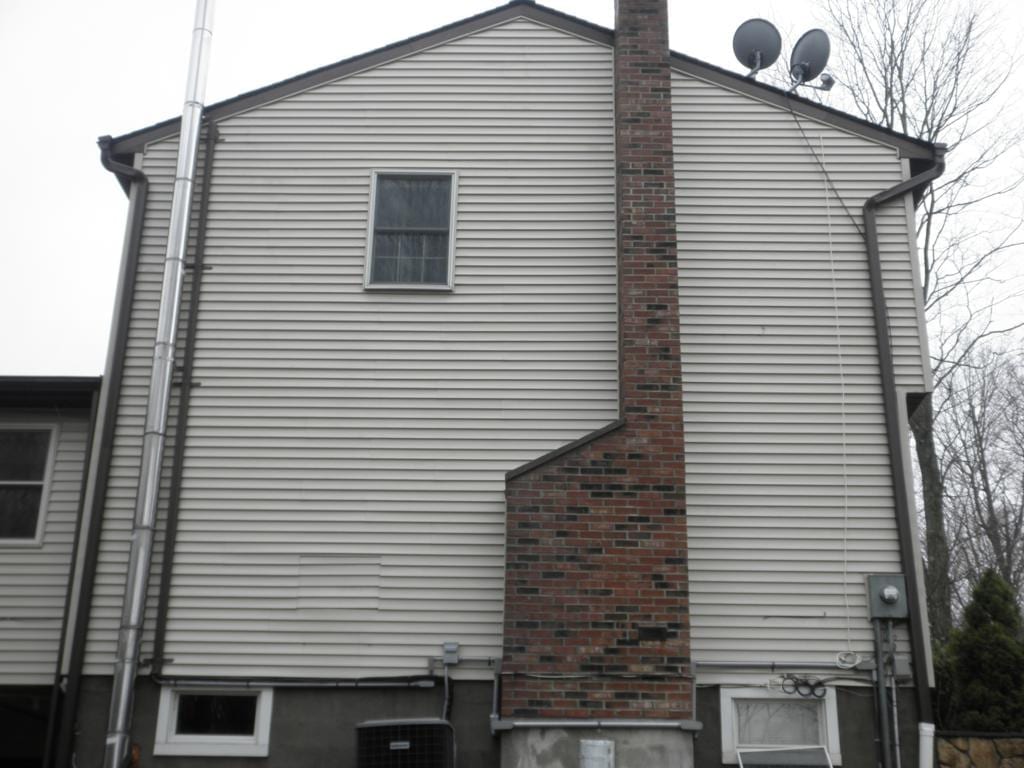 -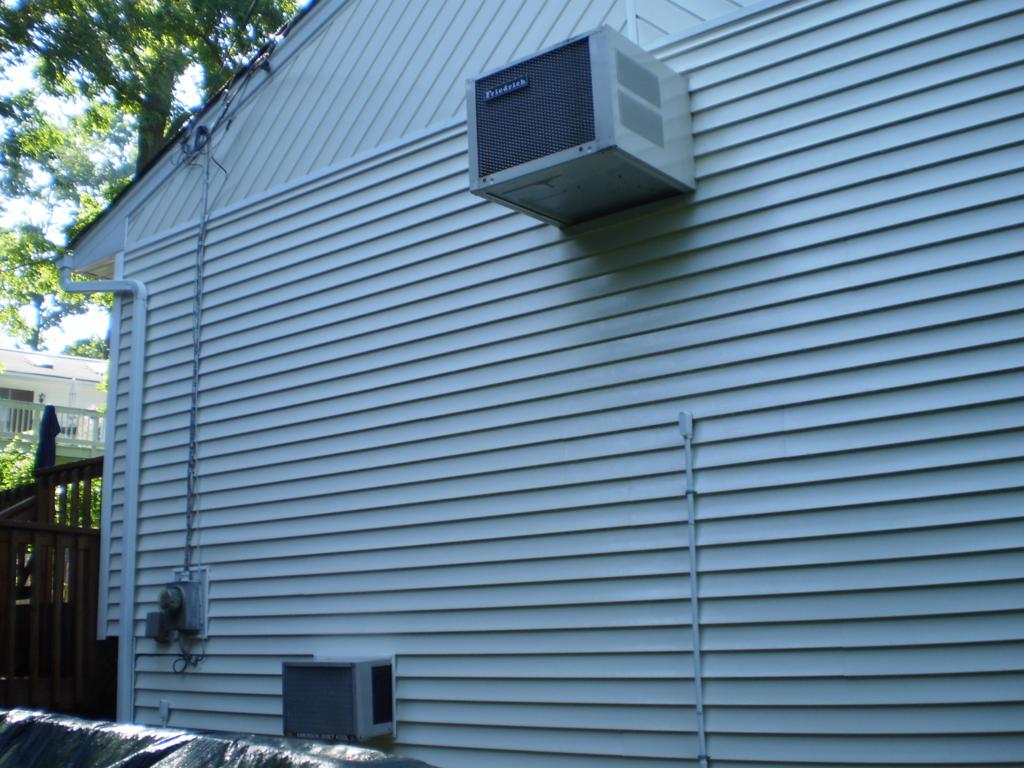 What's involved in vinyl exterior vinyl pressure cleaning process?
Exterior pressure cleaning services consist of free estimates for power washing vinyl or any another exterior surface in need of a powerwasher.
As we mentioned above (and Boston.com mentions in this article), pressure washing brings back the beauty and new look of houses that accumulated substances such as dirt, dust, mold, mildew, algae, and other debris.
When we wash vinyl homes, we apply a "wet wax" in our house wash solution, which let homes stay cleaner for a longer time.
After pressure washing the home clean, we thoroughly analyze the job for any leftover mold and grime and remove anything left over
Our most popular pressure washing services is house washing of vinyl exterior surface.  According to the Vinyl Siding Institute, a house washing should be done yearly.
While competitors like part-time handymen, landscapers, painters, and "weekend warriors" may offer "cheap" services, the jobs typically aren't thorough and we're called into clean up the mess. The vinyl house is a big investment if not done correctly you can leave marks and streaks in the vinly siding.  Moreover, hot water can warp your vinly siding and too much pressure can rip or break siding!
Rest assured: The good thing about unsightly contaminents is that they aren't permanent — Your vinyl siding can be cleaned by an expert, locally-owned power washing service.
Contact our pressure washers for a free on-site consultation and estimate.
When we at Westchester Power Washing soft wash your vinyl siding home, we apply a "wet wax" to our house wash solution which helps your home stay cleaner longer.
After soft washing your home, we thoroughly analyze your home and carefully search for leftover mold, mildew, streaks or grime. If any is found, we clean that area and the surrounding area to make sure it is properly cleaned.
In fact, due to the community we serve, our most popular home exterior wash are homes with vinyl siding. So in accordance with our experience and the recommendations of the Vinyl Siding Institute, we recommend washing the exterior of your home annually to keep your home clean and beautiful.
Yes, there are some part-time handymen and "weekend warriors" who offer to clean your home for "cheap" but more often than not, many of the new business we get come from homeowners who hire us to clean up the mess and poorly performed job by these amateurs. Your vinyl house is a big investment. If not done correctly, permanent marks, dents, rips and warps from too much pressure, the wrong equipment, harsh chemical solutions and excessively hot water is possible.
Do not trust your investment to inexperience. Saving a few dollars will cost you thousands of dollars, unnecessary stress and frustrated. We are experts who have washed more than 15, 000 homes in our almost 30 years of experience. We are your neighbors and are available with a simple phone call. You will always speak to the owner of our company and guarantee our services.
To hire us to clean your siding or if you want a free estimate, call us at
914.490.8138.