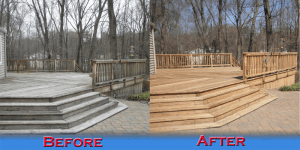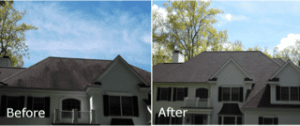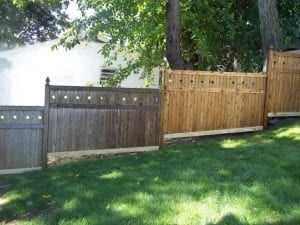 "
Thanks Westchester Powerwashing for a job well done
! The siding on my home is white. Three years ago I decided to rent a machine and give it a thorough cleaning. I didn't realize I would be in way over my head , but I was. It took me the entire weekend and the results were "ok" at best. This year I noticed dirt buildup and a considerable amount of mold growing, especially on the north side of the building. A friend of mine recommended Pete from "Westchester Powerwashing". I was impressed by the professionalism and personal service I received. Not only does Pete own the company but he oversees each individual job!!! The siding and deck look as new as when I built the house 8 years ago. If you're looking for fast, reliable service at very reasonable rates contact "WESTCHESTER POWERWASHING", you'll be glad you did!
"
Terrel Ray, Westchester , Photography

"
Peter from Westchester Power Washing transformed new life into our 10 year old wood deck
. After considering cleaning and staining the deck myself, I called Weschester Power Washing and was surprised by the difference a few hours and a little water made. They were able to remove all the mold, dirt, and grey wood fibers retuning the old pressure treated lumber back to nearly its original condition.  Peter not only did an excellent job, but he completed the job earlier than expected and was extremely professional and attentive during the entire process. If you need your deck restored, house, or patio cleaned, Call Peter of Westchester Power Washing for a fair price and excellent service.
"
Timothy Furnari, Westchester , Photography

"
I SOLD MY HOUSE IN TODAY'S ECONOMY THANKS TO WESTCHESTER POWER WASHING
. Peter and his expert team cleaned up black spots off of my vinyl that were there for 15 years. My deck was washed and sealed to look exactly like it was back in 2006 when I had it built.   I've referred Peter to my family and coworkers. He has never let us down. Top quality professional work for the right price. I got what I paid for. A masterpiece that helped sell my home. Thank you Westchester Power Washing!
"
Google Business Reviewer , Photography

"
I called Westchester Powerwashing expecting to get a power washer, and instead I got a professional
. Pete truly knew how to care for my friend's home and explained the subtle nuances between different types of molds, how to treat them, and staining options for her deck.  He was a pleasure to work with, and I wouldn't have her go with anyone else in the Bronxville / Briarcliff / Yorktown Heights area. She was also extremely happy at getting 10% off pressure washing for being a first-time customer. Truly a pleasure to work with!
"
Google Business Reviewer 2 , Photography

"
Looks great, much improved. Thanks for a great job!
"
Amy P., Yorktown Heights, NY , Photography

"
Wow!  I thought you had painted the house looks new and amazing
. I will highly recommend Westchester Power Washing when someone asks me who to call for a house or roof cleaning.
"
Eric E., Bedford, NY , Photography

"
The house looks really good
. Thanks again.
"
Thatcher K., Harrison, NY , Photography

"
Peter, I got home late last night and left early this morning so I did not really get to see the house until tonight….awesome job!!
Thanks.  It looks great.  Rest assured I will be spreading the good word.  Have a great weekend!
"
Mr. Foy, Brewster, NY , Photography